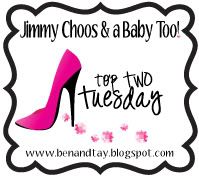 Today's Top 2 is a fun one, I actually did a post about vacations not too long ago, check it out
here
!
It took me approximately 3.2 seconds to decide on my Top 2 Dream Vacations! Without further ado....
1.
Greece, preferably the Greek Isles - Santorini, Mykonos, Crete ooh la la yes please!
(Photo found at About.com, sadly not mine! )
2.
A cruise to Alaska. I am fascinated by the wildlife up there. Sure I would complain about the cold approximately every 2 seconds, but I have this thing with whales (my brain can't seem to wrap itself around something that large!), and it seems like everyone who goes on an Alaskan cruise sees a whale so maybe that will solve it!
I've been fortunate to visit some of my "dream" destinations already, I save up my pennies and travel any time I can so if you want input on any of the following non-US destinations feel free to ask! I love helpin a fellow travel chick!
Mexico - Cancun, Playa del Carmen, Puerto Vallarta, MazatlanJamaica - Montego Bay, Trelawny, NegrilDominican Republic - Puerta Plata, Punta CanaUSVI - St. ThomasBahamas - NassauTurks & Caicos - Grand TurkPuerto Rico - San Juan
As always - don't forget to visit
Taylor's blog
and check out what everyone else has to say!