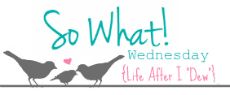 So what
if I am channeling my inner Nicole Richie today
Skull scarfs are considered "business casual", right?! (Update: you can
purchase my scarf here
)
So what
if I snapped this photo while hanging out in my nieces hospital room last week. I always try to look at the bright side of things (ok, so maybe it is slightly creepy)
So what
if I got my w2 in the mail yesterday & proceeded to do my taxes. Waaay early! But at least I'm done, and hey - I'll get my return sooner!
So what
if I have horrible anxiety the whole time I am doing my taxes. Every year. I use TurboTax, but I still feel like I am FORSURE doing something wrong and am going to end up audited and in jail
So what
if I had a blind girl date last night. Can never have too many friends, right!?
So what
if one of my proudest moments this week was conquering the marbleized nail paint job. (a little messy, I know... gimme a break!)
So what
if the thought of eating a banana once it's turned all yellow grosses me out. And don't even bring up brown spots. Gag. Way too sweet
So what
if I just fell into a fit of giggles when my rap/r&b pandora station started playing a song from the Aladdin soundtrack. Huh!?
So what
if I am a little bit (a lot of bit) bummed I had to turn down the opportunity to be in a flash mob, because I already had conflicting plans. BOO!
So what
if I have stayed late every night this week at work... all I see are dollar signs in front of my eyes. We are swamped with Super Bowl and I'm taking full advantage of overtime
So what
if it's reeking havoc on my mental psyche though. I got home last night and was brewing a pot of coffee before I even took my coat off. To say I'm drained is an understatement